Due to the arrangement of the planets in concentric orbits around the Sun, it sometimes appears from our vantage point on Earth, that a planet is moving backwards in the zodiac, a condition called "retrograde."
A retrograde planet is a special situation in astrology. The planet is not behaving normally, therefore its astrological effects are not per its usual manifestation. Yet, when retrograde, a planet is at its closest to the Earth, bright in the Heavens, therefore stronger than usual and accordingly, is powerful for effects.
For astrological interpretation, retrograde planets need to first be divided into two categories:
Retrograde in the natal horoscope
Retrograde in transit charts
In the natal horoscope:
When you have a retrograde planet or planets in your birth chart, the energy of that planet is not expressing itself outwardly so clearly. Instead, the planet manifests in a more subjective manner, i.e., with a more personal, inner experience of its energy. The theory is that something from a previous life needs to be "gone back over." The retrograde planet represents an experience that wasn't finished, which seeks to be resolved in this lifetime. The essence of that retrograde planet needs to be more fully grasped for the soul to proceed with its evolution. The outward, material manifestations of the retrograde planet are in some way limited, and /or delayed in the person's life, until the inner awareness is completed.



Mercury Rx: Good for abstract knowledge and writing, but not as good for speaking and dialogue with others. The rational mind is usually quite perceptive, but due to withholding communication, the intelligence is less obvious to others.



Venus Rx: Strong personal aesthetics and unconventional creative expression often make these people artists. Idealism or an unconventional attitude regarding love leads to problems finding satisfaction in relationship.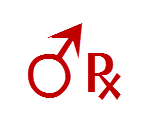 Mars Rx: The planet of energy and action is being held back, resulting in delaying or deferring action until forced by external stimulus. The aggressive energy of Mars is experienced inwardly, resulting in a buildup of pressure, which can suddenly explode. Sometimes there is great determination to get the seemingly impossible done, and therefore the potential for great accomplishments.



Jupiter Rx: Morality, ethics, and beliefs are constructed internally, are more individualistic, and therefore less in line with society's norms of behavior. The material signification of the planet of prosperity is not realized as much, or delayed until later in life. Since the planet of opportunity is retracing its steps in the zodiac, people with Jupiter retrograde are good at picking up on opportunities passed over by others.



Saturn Rx: The energy of the planet of structure experienced inwardly leads to strong resilience, endurance, steadfastness, but also a chronic adherence to pre-formed attitudes. The person becomes less adaptable, less flexible, and therefore suffers when the external situation requires change.



Uranus Rx: The planet of freedom and rebellion, turned inward, gives a need to rebel against oneself. This can lead to extreme individualism, and even self-destruction, if Uranus is in a negative placement.



Neptune Rx: The planet of dreams and illusions, expressed inwardly, makes one inclined to retreat into a subjective world of fantasies. If affected by negative planets, retrograde Neptune can make one overly suspicious, even doubting oneself, creating paralyzing paranoia.



Pluto Rx: When driven inward, Pluto's Shiva-like quality of destruction and regeneration can produce real spiritual progress, if it is in a good position in the chart. In other cases, Pluto's signification of power gained through generational identity, can reverse, making one the ultimate outcaste.
Retrograde planet in Transit
As distinct from the fixed natal picture, transiting planets are the constantly changing positions of the Heavenly bodies in the zodiac. When juxtaposed against the static picture of the natal chart, they form another set of factors that foretell events. As with the natal chart interpretation, the retrograde planet's significations are not manifesting normally. By calculating where the retrograde planet's path in the zodiac will land when transposed to your natal chart, the astrologer can predict what sorts of effects it will have on your life.
There are three phases to the transiting retrograde planet's influence on a natal chart.
The first phase is the initial contact with the area and /or planet in the natal chart; that portion that the planet will subsequently go back over.
Next comes the actual retrograde motion, where it "backs over" the natal planet and corresponding area of the natal chart.
The final phase happens when the planet returns to normal forward motion, and for the third time, crosses over the natal planet or section that it initially covered.
The usual effects of this 3-phase process are:
the planet introduces itself by bringing up some issue or creating an event in your life.
the planet during its retrograde phase "revisits" that issue or event, which may also entail delaying the resolution or realization of the action.
having returned to direct motion, the planet again advances over the natal planet and area of the zodiac / portion of your chart, which causes the final resolution or fructification of what it signifies.
Generally speaking, if you have some important project or event that you wish to initiate, it is better to schedule it when the concerned planet is not in its retrograde phase, since the birth chart of that endeavor will forever be plagued by the significations of that planet not operating
normally. For instance: beginning a construction project when Mars is retrograde results in the project continually running into technical obstacles and delays.
Mercury goes retrograde three times in an average year, for approximately three weeks each time. When the planet of Rational Thinking, Communications, Equipment, and Business Transactions, stops operating normally, it leads to all sorts of annoying events. If Mercury goes retrograde over a natal planet or sensitive point in your chart, the problems center on the person or activity signified by that natal planet. By tracking what house or planet in your chart is affected, you can know what to expect and take countermeasures to minimize the difficulties. When the planet of "business" is going in reverse, it is a good time to finish up old business (i.e., pay bills, clean out the closet, etc.)
Venus goes retrograde for approximately 6 weeks every year and half. The planet of Romance going "backwards" makes people re-examine and reconsider their relationships. The planet of Negotiations held back makes it harder to reach an agreement. The planet of Advice and Counsel operating abnormally results in poor advice. Since Venus represents Value, when it is retrograde it is harder to determine the true value of something (i.e., not a good time to make an important purchase).  If Venus while retrograde is contacting one of your natal planets, the significations of that planet, and the relationship it represents (e.g., Moon is Mother, Sun is Father or Boss) will be strongly affected.
Mars' retrograde phase lasts 11 weeks and happens every other year. The planet of Energy and Action is very problematic for starting new projects when it is retrograde. The new endeavor gets held back, and may even backfire. It is more appropriate to use this time to go back to an unfinishedproject that still needs to be completed. The house in your chart where the retrograde Mars is transiting shows what area of your life needs to be "re-worked." Transiting over a natal planet, retrograde Mars causes all sorts of problems with that planet's significations, since Mars is the planet of anger, aggression, and destruction.
Jupiter is retrograde for about 4 months each year. The planet of Opportunity retracing its steps in the zodiac suggests checking back with opportunities that did not pan out initially. The planet of wisdom revisiting the part of the Heavens it just passed through suggests finding wisdom by reviewing the past events in your life. In its initial forward movement contacting a natal planet, Jupiter will present an opportunity that concerns the significations of that natal planet. During the retrograde phase the opportunity will appear to be withdrawn, and then resurface again when Jupiter returns to its normal forward motion.
Saturn is the planet of Structure. We can think of Saturn as "Defining" a particular area of your life. When it is going backwards, it is a time of slowing down and redefining the part of your life signified by the house it transits through. Saturn goes through a retrograde phase for approximately 4-1/2 months every year, giving us plenty of opportunity for reconsidering things in our lives.
Saturn is the planet of Pressure. When in forward motion and influencing a natal planet or house in your chart, it puts pressure on that planet's/ house's significations. When Retrograde, Saturn is "backing off," i.e. the pressure is less, allowing you time to self-reflect
or re-define the problem initially presented. In stage 3, when it returns to normal forward motion, the issue must be resolved.
The outer planets, Uranus, Neptune, and Pluto, move so slowly that their retrograde phase is barely noticed, unless there is an exact conjunction with a natal planet in your chart. In that case, there will be effects, which will generally be disruptive, and hard to control.