The focus of our creations is the gem
Humans have always been fascinated by bright and colorful stones and crystals. Gems and crystals have been used since ancient times for both physical and emotional healing as well as assisting spiritual development. The power inherent in these treasures from our planet was acknowledged by past civilizations,and is recognized today by modern science.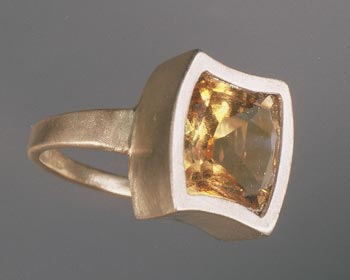 For the best transmission of its energy, the gem should be worn so as to contact the skin; our jewelry is designed accordingly. The human eye is also an important receptor of energy, therefore, we concentrate mostly on gems set in rings, making the colored rays easily available to your sight.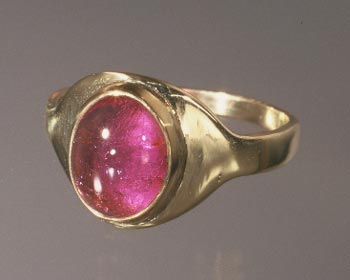 In Vedic Astrology, a traditional science of India, gems are known to concentrate and focus the energies of the various heavenly bodies. Specific gems are used to correct problems and imbalances in an individual's life as diagnosed through the Astrological Birth Chart.
Different Gems give different effects, based on their colors and individual properties.
Here is a brief description of some of what is commonly experienced: